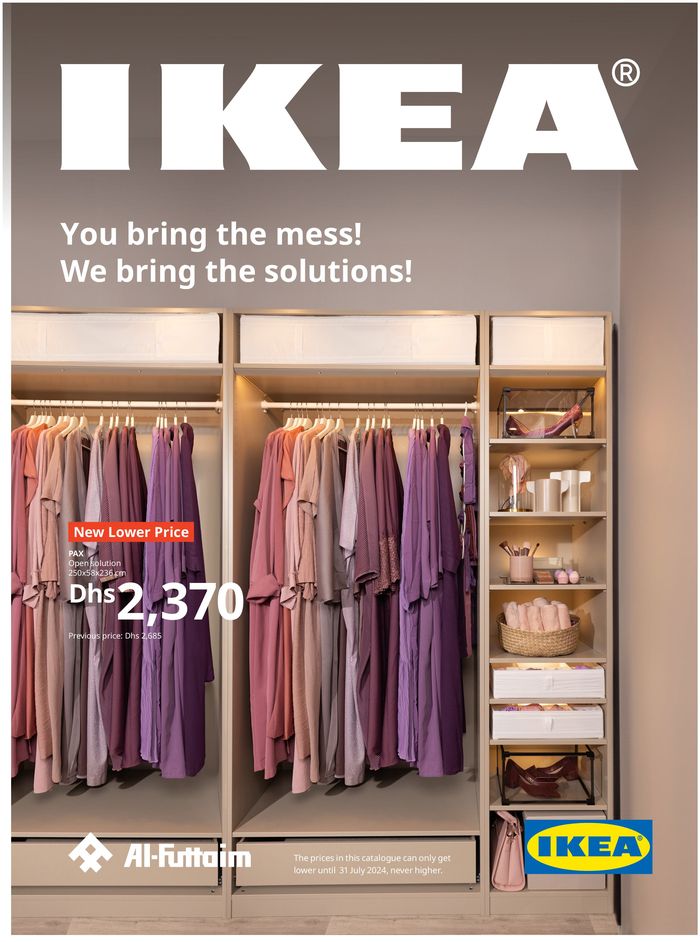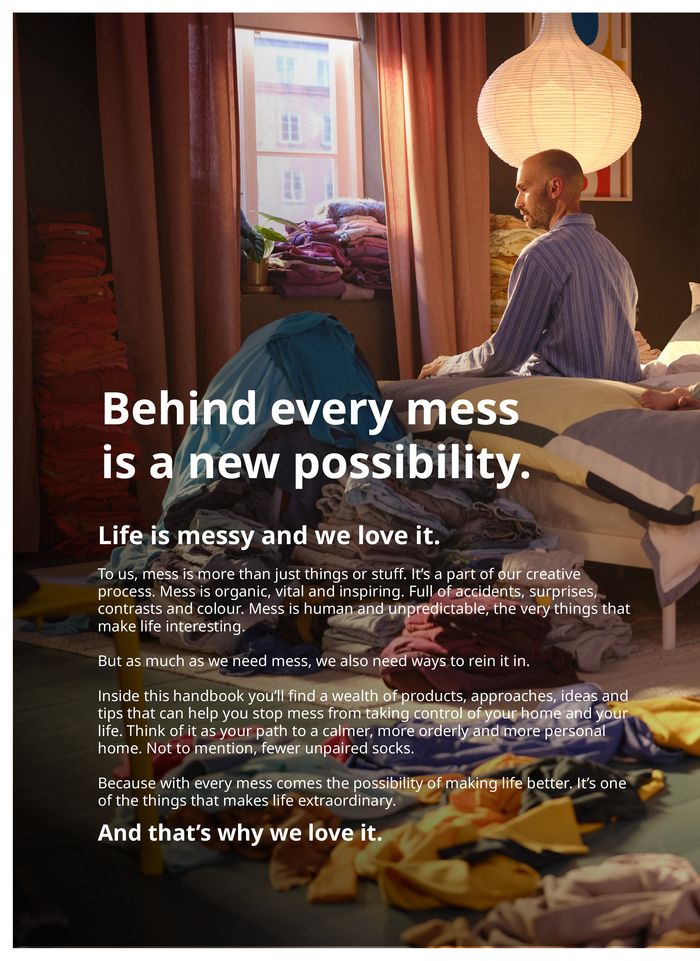 You bring the mess! We bring the Solutions!
Looking for the best Ikea offers
If you are looking for the biggest Ikea discounts you are in the right place. Here on Tiendeo, we have all the catalogues so you won't miss out on any online promotions from Ikea or any other shops in the Home & Furniture category in your city. There are currently 7 Ikea catalogues on Tiendeo. Browse the latest Ikea catalogue "You bring the mess! We bring the Solutions!" valid from from 12/10 to until 31/12 and start saving now!
Find Ikea catalogues in your city
Ikea, all the offers at your fingertips
IKEA – A Renowned Brand for its Modern and contemporary designed furniture at lowest wholesale prices in UAE | Enjoy Latest Home furnishing items with warranty & Doorstep Delivery Option
Knowing IKEA
IKEA has become so much popular in the Middle East for its great contribution towards interior designing efforts through well-furnishing items. At Ikea stores located in UAE, you can avail different types of furniture products at the lowest wholesale prices. They are investing in new stores and lowering prices to make it possible that everyone can have easy access to their high quality items. Here are different locations in the UAE where you can visit physically to get products and services. Ikea stores are available at Dubai, Abu Dhabi and Al ain. Some options that are available on stores are accessory delivery, furniture delivery, assembly, curtain & blind installation, planning and sewing service etc.
The History of IKEA
Ikea was first inaugurated in 1984 that has now reached more than 100 million members worldwide. They strive hard to maintain the quality and fashion trends, which is the reason Ikea gets almost 30,000 new members on a daily basis. As of August 31, 2017, Ikea has been expanded to 403 active stores in 49 countries. They offer different types of promotions and discounted deals continuously. Tiendeo aims at helping the public by showing that offers and promotions through their catalogues available here online. Anyone can easily review current offers and discounted deals available online and visit their stores physically to avail them. Ikea is offering a wide range of products that would be more than 2500 new products every year.
Join IKEA family and enjoy a loyalty program that is designed especially for people who love their homes and keep shopping with Ikea stores. You may get personalized special discounts and offers. It offers easy payment methods that you can use on your ease. You can pay by cash or through using your Debit/credit cards. It offers to return and exchange services to make it sure that you get exact things you are looking for. Ikea stores are easily accessible in the UAE in different locations where you can visit to get more information. They have professionally trained team to create latest and trendy designs through innovative minds that are used to make your home as you dream. It offers cost effective home furnishing products that are easily affordable by any person. Moreover, Ikea focuses on to maintain quality and trying to lower the cost at the same time.